* In your historical mystery series, beginning with the novel
SILENT IN THE GRAVE, your heroine, Lady Julia Grey, finds
herself entangled with the mysterious Nicholas Brisbane in attempting
to solve a series of murders. What was it about Victorian England that
fascinated you enough to make it the setting of a romantic suspense
series?
When I first started to write Silent in the Grave, it was set in the Regency.
I got about fifty pages in when I realized that setting—bright, sparkling, fun—
was completely wrong. I needed something darker and grittier. I immediately
thought of the late Victorian period. There's something atmospheric about the
gaslights and fogbound streets, and that suited the book much better.
* Your second novel SILENT IN THE SANCTUARY continues to
follow Lady Julia Grey as she helps Brisbane investigate the murder
of a man in Belmont Abbey. How much of the novel is based on fact
and 

how much is fiction?


Silent in the Sanctuary is entirely fictitious. I based Silent in the Grave on a
case in France, albeit with a string of female victims. I turned and twisted that
story until it was completely different, but it did have its roots in a historical case. 
Sanctuary was my chance to play with the classic mystery country house setting.
I wanted an opportunity for Julia to investigate a murder and explore her relationship
with Nicholas Brisbane outside of London, without all of the distractions of city life.
In this case, I chose the setting and developed the plot from there.
* Tell us something surprising about women in 19th century England. 


Women in nineteenth-century England were not just sitting by the fire,
needlepointing cushions and waiting for their husbands to come home.
They were becoming doctors and investigative journalists. They were
demonstrating for the vote for women, for children's and animals' and
workers' rights. Some were advocating vegetarianism and free love.
Others were traveling independently and often completely alone.They
were dynamic and resourceful and much more interesting than people
sometimes realize.



* In which ways does Lady Julia defy the conventions of her time?


Julia starts off as a rather predictable Victorian lady, but widowhood is
really the making of her. She decides that life is too short to be dull, so she
throws off her widow's weeds and takes control of her own money.
She forms friendships  that polite society would frown upon, and she engages
in a flirtation with Nicholas Brisbane that puts her completely beyond the pale
socially. The beauty of her situation is that, because of her money and title and
the support of her family, she doesn't much care what anyone else thinks.
* What are you working on next, and will the ever-resourceful
Lady Julia Grey continue to be your protagonist?
I am just putting the finishing touches on Silent on the Moor, March '09.
After that I am very excited because my next project is something a little different.
I will be writing a mysterious historical novel set in Scotland and Transylvania in 1898.
Once that book is finished, it should be right back to the Julia Grey series for me. 
Thank you, Deanna! And feel free to visit

Deanna Raybourn

online


for more information about her second novel in the Julia Grey Series, Silent in the Sanctuary!
If you haven't already read her first novel

Silent in the Grave

, do yourself a favor and pick it up!
* Your latest historical mystery, HOODED HAWKE, is the ninth in a fantastic series set in the court of Elizabeth I. Which of Elizabeth I's historical qualities made you think she would be as good of a sleuth as a queen?
THE HOODED HAWKE is the ninth book in my QUEEN ELIZABETH I MYSTERY SERIES. Elizabeth Tudor makes a great amateur sleuth because she is extremely intelligent and has the might and means (at least after book #1, where she is a virtual prisoner of her royal sister) to investigate crimes. Of course, the trick is to make her also personally endangered in each book--but her life was often on the line. I also surround the queen with a coterie (her "Privy Plot Council") to help her solve crimes.

* Given that your novels fall into the categories of both historical and suspense, how much of your mysteries are based on fact?
All of the nine books in the series are based on some momentous event (or even an actual murder) that occurred in Bess Tudor's life at the time of the story. The other fun thing is that each book focuses on some aspect of Tudor life: herbs, mazes, medicine, London, sports... I do a lot of research, then try to make it seem so blended into the story that no one will notice. I've been thrilled to have readers tell me it's a great way to "enjoy" history.
* Tell us something surprising about women in 16th century England.
Let me mention two things about women in 16th century England that surprised me. I am amazed that so many women--for the first time in English history--were quite well educated. The queen was, of course, but also a woman like Mildred Cecil (married to Elizabeth's chief secretary) and others. However, something that appalled me was how "cruelly," at least by out standards, children were treated. Young girls were hardly coddled and were too often seen as marriage pawns. Lady Jane Grey's life is a tragic example of this, but it was quite common among the upper classes.
* The first book in your Queen Elizabeth I Mystery Series is THE POYSEN GARDEN. Did you know when you began the series that someday you would be writing book 9?
When I wrote book #1 of the series, THE POYSON GARDEN (each title in the series has a word with an "antique" spelling), I had no idea how many books there would be. I did want to keep the queen quite young in her reign, so that she could physically investigate and not be the older version of herself with the white make-up, etc.

*Will there be any more adventures of Elizabeth I, and if so, when will the tenth book in your series come out?
So, alas and alack, nine books will be it for the series. However, I am firmly entrenched in writing Tudor era historical novels. THE LAST BOLEYN, which I wrote 20 years ago, and Random House republished recently, focuses on Anne's sister Mary. (Yes, the Mary of THE LAST BOLEYN GIRL, but I wrote of her life quite a while before Philippa Gregory found her.) Next January, I have a novel out called MISTRESS SHAKESPEARE, in which Queen Elizabeth makes several appearances in her mature years. I hope readers will visit my website, which is www.karenharperauthor.com.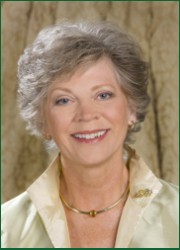 Thank you, Karen! And feel free to visit Karen Harper online for more information about her latest novel The Hooded Hawke!