* In your historical trilogy, beginning with the novel THE WHITE MARE, you take readers back to the first century AD. What was it about ancient Scotland that fascinated you enough to make it the setting of an historical series?
Few historical authors had tackled Scotland in that era, so it was uncharted territory. Also, people had a view of England being a Roman province, but not many people knew that the Romans invaded Scotland many times, ultimately unsuccessfully. So choosing Scotland gave me an exciting plot framework - the well-oiled and heartless Roman war machine rolling over the mystical, sacred land of the ancient Scots, which they defend to the death. Battles, ambushes, rescues, danger, dramatic partings and reunions were easily spun from that background! Aside from the storytelling, Scotland is a spiritual home for me; I was entranced with its wild landscape on my first visit. It's at the dangerous, unknown borders of everything, and that has always appealed to me - the edge of the known world at the time; the modern edge of Europe, jutting into the stormy Atlantic; and the borders of the unseen, or Celtic Otherworld. On a ghostly day, when the mountains or islands disappear into mist, you can believe in anything.
* Your latest novel, THE SWAN MAIDEN, signals a departure from your Dalriada trilogy, and tells the story of Deirdre, an Irish legend. What was it about the legend of Deirdre that captivated you?
This is the story of star-crossed lovers separated by a cruel world, a theme of which humans are so enamoured it has echoed down the ages in the tales of Romeo and Juliet, Helen and Paris of Troy, Tristan and Isolde, and Guinevere and Lancelot. We are transfixed by the idea that a love could be so strong that a couple would defy all the rules of family and society to pursue it; that they would give up belonging, safety and status, revelling only in each other, unable to be separated even by death. It's that defiance against those who would seek to destroy us that sits at the heart of so many great stories, I think.
As far as tragedies go, this is also the "big one". It has all the elements that make up the most riveting adventures — escapes and chases, battles and near-misses, and terrible twists of fate. More than that, it encapsulates the most rousing of human emotions: the wonder of unbreakable love, the sorrow of betrayal and death, and the excitement of great acts of courage and sacrifice. People first made up stories to be recited around a fire on a stormy night, and the best have the "ooh" and "aah" factor as the audience is thrilled and dismayed in turn. Deirdre is a great ooh and aah tale.
The more authorial reason is that the Irish myths set in the pagan Iron Age were originally oral, and only written down much later by monks when Christianity and medieval society had brought in a new world-view. The Irish heroines are often portrayed as manipulative seductresses bringing destruction and death to men, and there is an implied derision at and fear of their sexuality and innate power. I was therefore intrigued by the idea of "resurrecting" the maligned Deirdre and imagining what she might have been like. Deirdre, in my book, is a free-thinking, rather wild soul who in running away tries to break the shackles of her male-dominated society, only to be sucked back in again, of course. To me, this makes her a modern heroine with whom the women of today can identify.
* How much of THE SWAN MAIDEN is based on fact and how much is fiction?
The plot, being based on an original myth, is entirely fiction. Outside the myths, which survive in fragments of early manuscripts, there is no evidence the characters existed. The stories were originally passed on orally by bards, and not written down until the 12th century, so scholars have also questioned whether they can reflect anything of the pagan Iron Age a thousand years earlier, or whether they only present what Ireland was like in early medieval times. However, many of the traditions are supported by archaeology and historical sources. The tales portray a warrior society immersed in battle and cattle raids, who ride around on horses or in chariots, boasting, drinking and feasting, taking enemy heads as cult objects and being devoted to the honorable notion of single combat of champions. The nobility are obsessed with appearance, wearing flashy clothes and jewelry, and decorating their horses, houses and everything they could get their hands on. They worshipped many gods, had priests called druids, and venerated natural places such as springs and rivers. Caesar and other Roman writers attest that the Gauls and British tribes did conform to most of these stereotypes. In many cases archaeology backs them up. Chariots, ritual horse burials and gaudy horse-harness fittings have been found widely in Britain and on the Continent. Valuable drinking vessels, tableware and deposits of animal bones support the feasting aspects, and the many finds of ornate jewelry and weapons confirm their love of decoration, adornment, and war. Statues, reliefs and bone evidence show they did worship the cult of the head. There is evidence for their named gods from other areas of the Celtic world, and in many places, including Ireland, ritual objects of gold and bronze are often found as offerings in marshes, springs and rivers.
* How did you do your research for the novel, given that the story is based on Irish mythology?
I used the same research as for my Dalriada trilogy, set in ancient Scotland, to paint the everyday background and lifestyles of the Celts. I also sought out information on Iron Age Ireland and what particular jewelry and swords they had there, for example. I used other ideas, too, such as evidence from bog bodies and other archaeological sites in Ireland. For example, the excavations of the royal site of Emain Macha, now known as Navan fort, unearthed information about the destruction of a great sacred building, which I use in the second book. Other tidbits are interesting, too, such as the fact the skull of a Barbary Ape from North Africa was found there, in a supposedly far-flung place isolated from the Roman world. My king now has a pet monkey. Oh, and my most favorite factoid ever: the body of a warrior found preserved in an Irish bog had hair stiffened with a paste made from pine resin and herbs. Pollen studies showed it came from continental Europe - so the men were importing luxury hair gel!
* What are you working on next?
I am tackling another much-maligned female from the Irish myths - Queen Maeve, or Medb. She is portrayed, rather juicily, as a war-mongering nymphomaniac, whose bloodlust ignites the great Irish battle The Tain, or Cattle Raid of Cooley. The Tain leads to the death of many brave heroes and the destruction of whole provinces, and all this is laid at poor Maeve's feet. I am not retelling her myths (of which there are many) but "re-imagining" what she truly could have been behind the lurid headlines, as it were. Of course, being Celtic myths, the Otherworld and the sidhe, the immortal inhabitants of Ireland, are also wound through the romance and action.




Thank you Jules!
And feel free to visit
Jules Watson

online

for more information about her latest novel The Swan Maiden
.
*In your latest novel, MISTRESS SHAKESPEARE, you explore an aspect of William Shakespeare's life that no other historical fiction writer has delved into. What fascinated you about William's love affair with Anne Whateley?
Other writers have used Anne Whateley in two dramas I know of, but no one—as far as I can find—has written her story in a historical novel. However, the "other Anne" theory has had its scholarly champions over the years. Proof of Anne's deep involvement in Will Shakespeare's life hangs mostly on the fact that an Anne Whateley of Temple Grafton is recorded in a still extant marriage bond as betrothed to Will previous to the entry that he would wed Anne Hathaway of Stratford. (My website
www.karenharperauthor.com
has more on this, including a link to the marriage bonds, which are in Latin.)
Also, I see Anne W's footprints other places in Shakespeare's life. In his will, he left Anne H. his "second best bed," and there has been much discussion over the years about who got the first best bed. Also, Shakespeare arranged for a friend to inherit the Blackfriar's Gatehouse where he lived in his heyday in London—in other words, neither it nor its profits went to Anne H. And who was the Dark Lady of his sonnets and the inspiration for many of his feisty, bright female characters? I love writing mysteries and detective stories, and in this case, clues point to "Will's other wife" having a great impact on his life.
Let me emphasize that I think Anne W. would see herself as Shakespeare's wife and not just his mistress. They might well have married secretly. In that era, of course, the word mistress meant Mrs. or wife, not only lover or kept woman.
But to your question—everything fascinated me about Anne Whateley. If people can argue about what Will did in his "lost early years" and even whether or not he really wrote the plays, let them take a look at my novel and then argue Anne Whateley.
*How much of MISTRESS SHAKESPEARE is based on fact and how much is fiction?
Nothing that is known of William Shakespeare's life or times has been fictionalized, although, as in all historical fiction, scenes and dialogue are created. Also, since little is known of Anne W's life and background—but much can be surmised—I did have to fill in blanks in her life. If Shakespeare himself, with all the research scholars have done on him over the years, has some mystery years in his biography, a lesser known historical character like Anne could be expected to also. In a way, as in all historical fiction, MISTRESS SHAKESPEARE is what Alex Haley, the writer of ROOTS, dubbed 'faction.'
*Tell us something surprising about women in 15th century England.
Let me broaden this a bit to what surprised me in general. Although Queen Elizabeth's true desire was to let each man's religious conscience be his own private matter, because of her advisors (and the Catholics who hated and wanted to assassinate her), England grew to be quite a police state. My research revealed how closely the queen's government tried to censor writers, especially the popular playwrights of the day. If some stepped out of line—like Christopher Marlowe (a flamboyant character in this book) or like Will himself—they could be fined, imprisoned, or worse. I think Shakespeare's genius and popularity with the queen (and in this book, Anne herself) saved his hide more than once.
*How did you go about researching Anne Whateley's life?
Mostly through researching Shakespeare and his times, but I also read everything I could find about her village of Temple Grafton near Stratford. I researched the Whateley families who lived in the area. And, nothing like research trips to England! I've been to the British Isles to research various Tudor-era sites numerous times, including to Stratford. I've been an Elizabethan scholar for years, teaching Brit Lit, especially Shakespeare's plays. My Masters Thesis was on the dark comedy All's Well That Ends Well. My office walls are lined with books on Shakespeare and his era; I have three framed portraits of the queen herself staring at me right now. I've written other novels on the era, including THE LAST BOLEYN and a nine-book mystery series called THE QUEEN ELIZABETH I MYSTERIES. In short, I'm not only a crazed Anglophile but an "Elizabethanophile."
*What are you working on next?
I'm sure this will come as a surprise—I just completed a historical novel set in Elizabethan England! The tentative title for this is MY LIFE WITH THE TUDORS. It is the fictional biography of Katherine Ashley, who was governess (and foster mother) to Elizabeth Tudor, but had quite a life of her own. As with Anne Whateley's story, there are blank passages in her life, including who her parents were, so she also makes a wonderful character on which to hang a book. Kat, as Elizabeth always called her, lived an exciting, dangerous life intertwined with the Tudor family, including King Henry VIII, Queen Anne Boleyn, Queen Jane Seymour, King Edward VI, Queen Katherine Parr, Queen Mary I and, of course, Queen Elizabeth herself. What a cast of characters!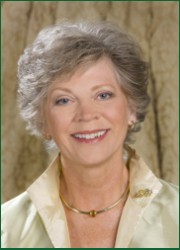 Thank you Karen! And feel free to visit

Karen Harper

online

for more information about her latest novel
Mistress Shakespeare.