* Your latest historical mystery, HOODED HAWKE, is the ninth in a fantastic series set in the court of Elizabeth I. Which of Elizabeth I's historical qualities made you think she would be as good of a sleuth as a queen?
THE HOODED HAWKE is the ninth book in my QUEEN ELIZABETH I MYSTERY SERIES. Elizabeth Tudor makes a great amateur sleuth because she is extremely intelligent and has the might and means (at least after book #1, where she is a virtual prisoner of her royal sister) to investigate crimes. Of course, the trick is to make her also personally endangered in each book--but her life was often on the line. I also surround the queen with a coterie (her "Privy Plot Council") to help her solve crimes.

* Given that your novels fall into the categories of both historical and suspense, how much of your mysteries are based on fact?
All of the nine books in the series are based on some momentous event (or even an actual murder) that occurred in Bess Tudor's life at the time of the story. The other fun thing is that each book focuses on some aspect of Tudor life: herbs, mazes, medicine, London, sports... I do a lot of research, then try to make it seem so blended into the story that no one will notice. I've been thrilled to have readers tell me it's a great way to "enjoy" history.
* Tell us something surprising about women in 16th century England.
Let me mention two things about women in 16th century England that surprised me. I am amazed that so many women--for the first time in English history--were quite well educated. The queen was, of course, but also a woman like Mildred Cecil (married to Elizabeth's chief secretary) and others. However, something that appalled me was how "cruelly," at least by out standards, children were treated. Young girls were hardly coddled and were too often seen as marriage pawns. Lady Jane Grey's life is a tragic example of this, but it was quite common among the upper classes.
* The first book in your Queen Elizabeth I Mystery Series is THE POYSEN GARDEN. Did you know when you began the series that someday you would be writing book 9?
When I wrote book #1 of the series, THE POYSON GARDEN (each title in the series has a word with an "antique" spelling), I had no idea how many books there would be. I did want to keep the queen quite young in her reign, so that she could physically investigate and not be the older version of herself with the white make-up, etc.

*Will there be any more adventures of Elizabeth I, and if so, when will the tenth book in your series come out?
So, alas and alack, nine books will be it for the series. However, I am firmly entrenched in writing Tudor era historical novels. THE LAST BOLEYN, which I wrote 20 years ago, and Random House republished recently, focuses on Anne's sister Mary. (Yes, the Mary of THE LAST BOLEYN GIRL, but I wrote of her life quite a while before Philippa Gregory found her.) Next January, I have a novel out called MISTRESS SHAKESPEARE, in which Queen Elizabeth makes several appearances in her mature years. I hope readers will visit my website, which is www.karenharperauthor.com.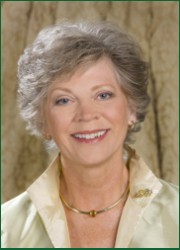 Thank you, Karen! And feel free to visit Karen Harper online for more information about her latest novel The Hooded Hawke!