*In your latest novel, MISTRESS SHAKESPEARE, you explore an aspect of William Shakespeare's life that no other historical fiction writer has delved into. What fascinated you about William's love affair with Anne Whateley?
Other writers have used Anne Whateley in two dramas I know of, but no one—as far as I can find—has written her story in a historical novel. However, the "other Anne" theory has had its scholarly champions over the years. Proof of Anne's deep involvement in Will Shakespeare's life hangs mostly on the fact that an Anne Whateley of Temple Grafton is recorded in a still extant marriage bond as betrothed to Will previous to the entry that he would wed Anne Hathaway of Stratford. (My website
www.karenharperauthor.com
has more on this, including a link to the marriage bonds, which are in Latin.)
Also, I see Anne W's footprints other places in Shakespeare's life. In his will, he left Anne H. his "second best bed," and there has been much discussion over the years about who got the first best bed. Also, Shakespeare arranged for a friend to inherit the Blackfriar's Gatehouse where he lived in his heyday in London—in other words, neither it nor its profits went to Anne H. And who was the Dark Lady of his sonnets and the inspiration for many of his feisty, bright female characters? I love writing mysteries and detective stories, and in this case, clues point to "Will's other wife" having a great impact on his life.
Let me emphasize that I think Anne W. would see herself as Shakespeare's wife and not just his mistress. They might well have married secretly. In that era, of course, the word mistress meant Mrs. or wife, not only lover or kept woman.
But to your question—everything fascinated me about Anne Whateley. If people can argue about what Will did in his "lost early years" and even whether or not he really wrote the plays, let them take a look at my novel and then argue Anne Whateley.
*How much of MISTRESS SHAKESPEARE is based on fact and how much is fiction?
Nothing that is known of William Shakespeare's life or times has been fictionalized, although, as in all historical fiction, scenes and dialogue are created. Also, since little is known of Anne W's life and background—but much can be surmised—I did have to fill in blanks in her life. If Shakespeare himself, with all the research scholars have done on him over the years, has some mystery years in his biography, a lesser known historical character like Anne could be expected to also. In a way, as in all historical fiction, MISTRESS SHAKESPEARE is what Alex Haley, the writer of ROOTS, dubbed 'faction.'
*Tell us something surprising about women in 15th century England.
Let me broaden this a bit to what surprised me in general. Although Queen Elizabeth's true desire was to let each man's religious conscience be his own private matter, because of her advisors (and the Catholics who hated and wanted to assassinate her), England grew to be quite a police state. My research revealed how closely the queen's government tried to censor writers, especially the popular playwrights of the day. If some stepped out of line—like Christopher Marlowe (a flamboyant character in this book) or like Will himself—they could be fined, imprisoned, or worse. I think Shakespeare's genius and popularity with the queen (and in this book, Anne herself) saved his hide more than once.
*How did you go about researching Anne Whateley's life?
Mostly through researching Shakespeare and his times, but I also read everything I could find about her village of Temple Grafton near Stratford. I researched the Whateley families who lived in the area. And, nothing like research trips to England! I've been to the British Isles to research various Tudor-era sites numerous times, including to Stratford. I've been an Elizabethan scholar for years, teaching Brit Lit, especially Shakespeare's plays. My Masters Thesis was on the dark comedy All's Well That Ends Well. My office walls are lined with books on Shakespeare and his era; I have three framed portraits of the queen herself staring at me right now. I've written other novels on the era, including THE LAST BOLEYN and a nine-book mystery series called THE QUEEN ELIZABETH I MYSTERIES. In short, I'm not only a crazed Anglophile but an "Elizabethanophile."
*What are you working on next?
I'm sure this will come as a surprise—I just completed a historical novel set in Elizabethan England! The tentative title for this is MY LIFE WITH THE TUDORS. It is the fictional biography of Katherine Ashley, who was governess (and foster mother) to Elizabeth Tudor, but had quite a life of her own. As with Anne Whateley's story, there are blank passages in her life, including who her parents were, so she also makes a wonderful character on which to hang a book. Kat, as Elizabeth always called her, lived an exciting, dangerous life intertwined with the Tudor family, including King Henry VIII, Queen Anne Boleyn, Queen Jane Seymour, King Edward VI, Queen Katherine Parr, Queen Mary I and, of course, Queen Elizabeth herself. What a cast of characters!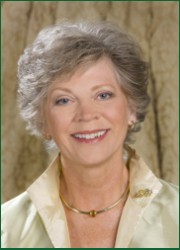 Thank you Karen! And feel free to visit

Karen Harper

online

for more information about her latest novel
Mistress Shakespeare.