Q: Why did you decide to base a historical novel on Kat Ashley when you usually focus on more major Tudor personalities? [Harper's earlier novels include The Last Boleyn and Mistress Shakespeare.]
A: For two reasons. First of all, Kat (Katherine Champernowne Ashley, 1506 – 1565), was involved with most of the Tudor greats: King Henry VIII, Anne Boleyn, Mary Tudor, Thomas Cromwell, Thomas Seymour, Queen Katherine Parr, and, of course, Elizabeth Tudor. Kat was Elizabeth's governess and foster mother, so this is not only a historical novel but a mother-daughter story. Anne Boleyn was beheaded when Elizabeth was three, and Kat filled the emotional hole in her life as a foster mother. Kat is a great observer of the triumphant and terrible Tudors.
Secondly, Kat has her own great story to tell. The novel is a rags-to-riches novel, a mother-daughter book and a powerful love story with danger and daring throughout.
Q: Then why hasn't Kat Ashley been the focus of Tudor novels before?
A: I can only guess at that, but I'm glad I have the first in-depth look at her. Of course, Kat has appeared in numerous novels that deal with Elizabeth as princess and queen, but only as a secondary or minor character. I included Kat as one of Elizabeth's crime-solving companions in my nine-book series, The Queen Elizabeth I Mysteries. One reason that Kat may have not previously been "the hook for a book" is that her origins are obscure. She came from a somewhat impoverished Devon family, so how did she get so well-educated and how did she get to court in London? I think I have answered those questions in the book.
By the way, as you may know, spelling during these early English eras was not standardized. I found Kat's first name, maiden name, and last name spelled a variety of ways. There is much ado over whether her married name was Ashley or Astley, but Elizabeth herself once spelled it Ashiley, so I'll let the queen decide for me to use Ashley and not Astley.
Q: Speaking of her married name, who did she marry? Obviously, someone of whom the queen approved.
A: Yes, when I did the research, I was really excited to find that Kat has a bittersweet but triumphant love story. She married John Ashley who was a cousin of Anne Boleyn's and who originally came to court to serve her. His talents with training horses helped him to survive the Boleyn downfall. He later served the young Elizabeth as secretary and bodyguard and, like Kat, had many honors and responsibilities heaped on him when Elizabeth took the throne. I like to think of John Ashley as the original horse whisperer because he wrote a book called The Art of Riding, which was popular for centuries. As far as I can tell, he was the first to suggest in print that horses not be "broken" to be trained, but be treated firmly and gently.
Q: Did Queen Elizabeth ever record what she thought of the Ashleys?
A: She did—more than once. When Kat and John were sent to the Tower of London to be interrogated about whether Elizabeth was part of Tom Seymour's treason plot against her young half-brother King Edward IV, Elizabeth wrote a letter, begging the powers-that-be to be kind to Kat, "Because that she hath been with me a long time and many years, and hath taken great labor and pain in bringing of me up in learning and honesty…and be good to Master Ashley, her husband, which because he is my kinsman." Later, Elizabeth also wrote, "We are more bound to them that bringeth us up well than to our parents, for our parents do that which is natural to them—that is bringeth us into the world—but our bringers up are a cause to make us live well to do it." A ringing endorsement, I think, for the many grandmothers, caregivers and foster parents who bring up non-biological children even today.
Q: What's the most surprising thing you've found in doing your Tudor research for your novels?
A: That's a tough one, but I'd say that, even though I knew Henry VIII was not a good husband (duh!) he was also a very bad father. It's a miracle that his three children, especially Elizabeth, turned out as well as they did. I am in the camp of researcher/writers who believe that Elizabeth really was The Virgin Queen because she was so traumatized by her father's behavior to her mother and stepmothers. Twice in The Queen's Governess Elizabeth becomes involved in a passionate romance, but I think complete surrender to a man was always out of the question with her. She had seen many terrible royal and noble marriages at close range; the strong marriage of her "foster parents," Kat and John, was an aberration for her. But I digress…as I am doing even as I write this, because I'm concentrating on yet another little-known Tudor-era character for my next novel, Elizabeth Fitzgerald, the "Irish Princess" who lived amid the Tudors for decades.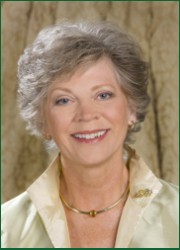 Thank you, Karen! And feel free to visit Karen Harper online for more information about her amazing new novel!!